Welcome to New Era Labradors
Here at New Era Labradors we are a family operated high end breeding facility with 6 titled females (Chocolate/Black/Yellow)producing high end hunt test/field trial, hunting companions that are athletic and structurally sound. In our breeding program we try very hard to breed for a athletic/medium size lab that should weigh when she or he is fully mature between 60 and 70 pounds. Each one of our females are AKC & UKC Registered, CNM & EIC Cleared and OFA Registered for hips & elbows and eye certification. The studs we use to breed our females are all genetically tested and found to be clear on the essential panel from paw print genetics.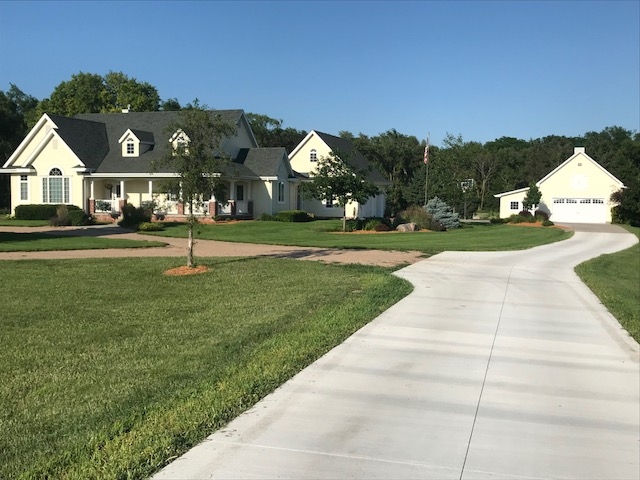 Our Nebraska Location
Our facility sits in the cornfields of Columbus, Nebraska 90 miles west of Omaha, Nebraska where we have indoor climate controlled runs with outdoor airing runs to soak up the sun in the fall and early spring months. Every Stud that we use is selected from top producing bloodlines for hunt test games or high end hunting companions.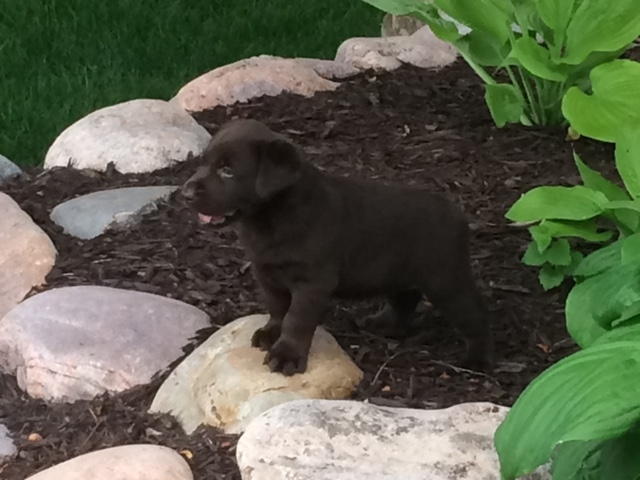 Over 15 Years Breeding Experience
In business since 2000, Travis, Jolene, Ellie and Evan Bock started with one Chocolate Lab Female. Now we have six lovely ladies: four chocolate lab females, one black lab female and one yellow lab female. Evan enjoys raising puppies as a way to be outside and make sure your labrador puppy has the proper socialization. Our Labs are structurally sound, athletic and muscular built dogs for any type of hunting situation you put them in along with being a great family companion with a on and off switch.